Jupiter Design Technologies (JDT) is a leader in the field of electronics manufacturing services. JDT is focused at providing complete end-to-end manufacturing solutions to technology companies around the globe.
Our services include cutting-edge product designing, engineering, manufacturing, assembling, testing and post-manufacturing. With operations extending around the globe, JDT is approved as a quality technology provider by numerous leading organizations in the world.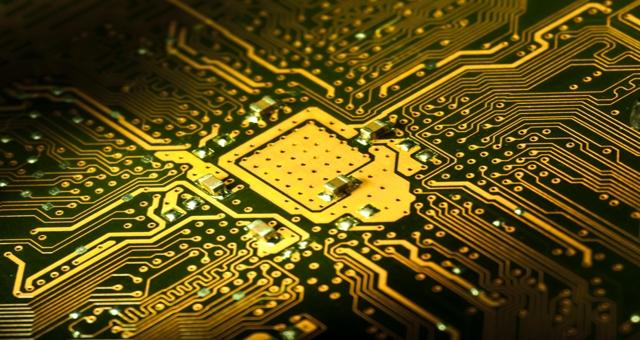 Since the time of its inception, JDT has come up with numerous reliable electronic PCB designs, fabrications, assemblies, and has been growing relentlessly ever since.
JDT has executed various parameters for the output of custom built projects like Mixed Signal Boards, CPU Cards, Mother Boards, Power Supply Boards for High Speed, and Complexity Boards by meeting differential pairs and by length matching of signals.
We, at JDT believe in the customer-focused approach for every single solution. This is proved by our survival in the business for almost a decade now. We are well established with trained manpower to meet the high reliability requirements of PCB design and fabrication. We have appointed young and ambitious professionals for helping us out in various activities. JDT has strategic and innovative thinking techniques with a strong leadership to fulfill the objective. With eight years of service and a track record of building successful onboard and ground PCB layouts, ground board PCB fabrication and test jig fabrication to R&D sectors, we have proved ourselves in the field of PCB designing and manufacturing. We cater to ADE, NAL, BPL, HAL, LEOS, ISTRAC and CABS for circuit design, PCB fabrication etc.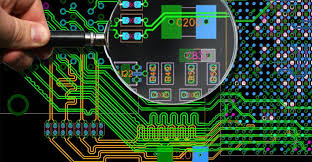 We have executed up to 28 layers of card and are able to supply MLBs of flex and rigid PCBs. We have excellent component level knowledge to carryout the layout CAD design and also we made latest components library of more than two thousand components. Further, we have designed high frequency, mixed signals, power supply cards and have also devised methods to take care of Signal Integrity, EMI/EMC and Thermal Parameters. We are introducing new signals/ circuit tracks as per the end user requirements and finally supporting the PCB fabrication including - both double and Multilayer PCB's.
JDT Offers to sell fine quality digital hardware design, microprocessor layouts, microcontroller designs, microcontroller design layouts, microcontroller layouts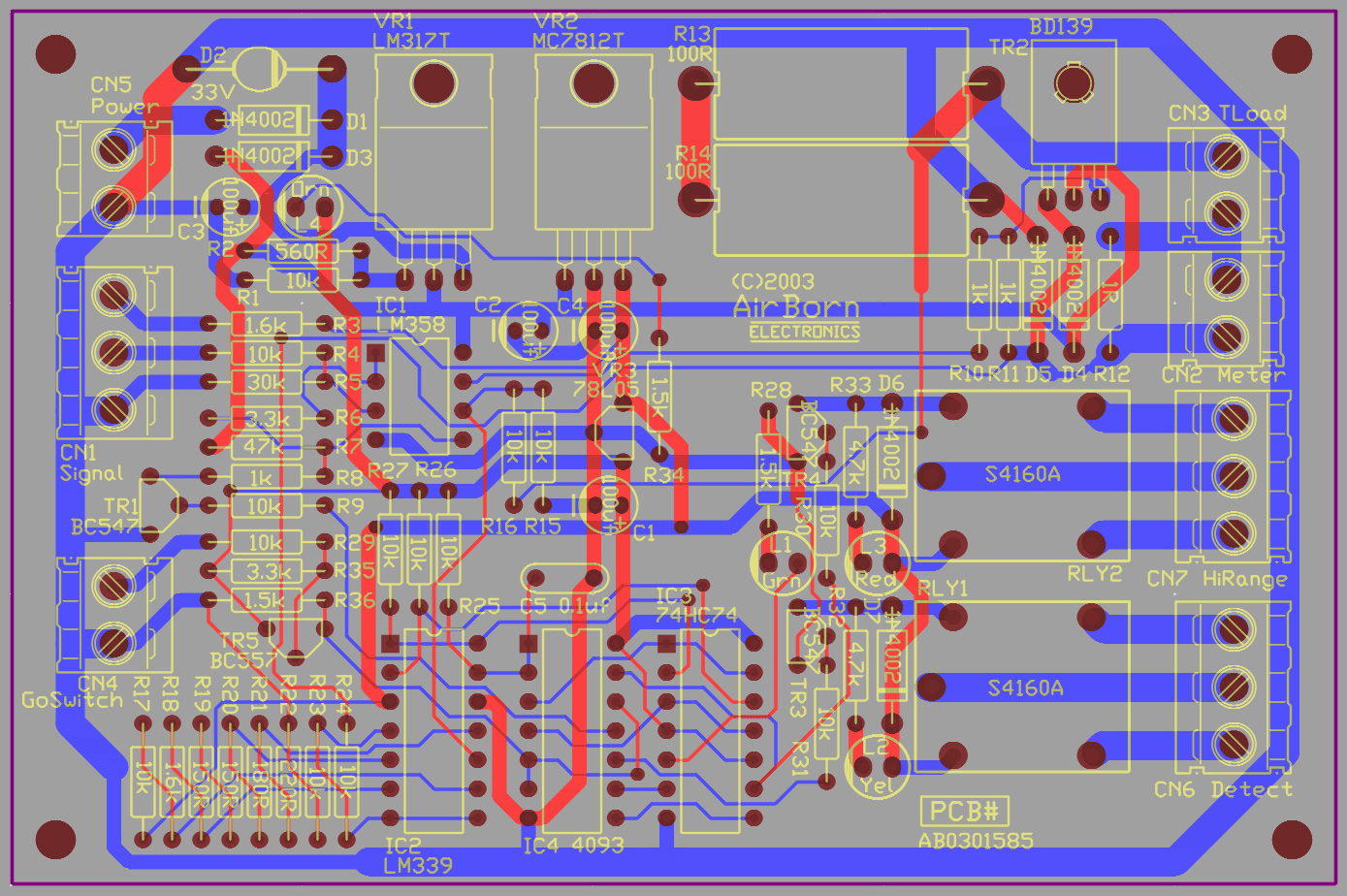 Since 2002 Jupiter was handled and executed various pcb layout design for Space , Mil and Commercial applications. We are space qualified vendor for executing On-Boards for various Satellites named as IRS, INSAT, GEOSAT, METSAT, CARTOSAT and CHANDRAYAN-I. The packages of the modules are BDH, FOG, BMU & LLRI also were executed and an LLRI payload was launched successfully.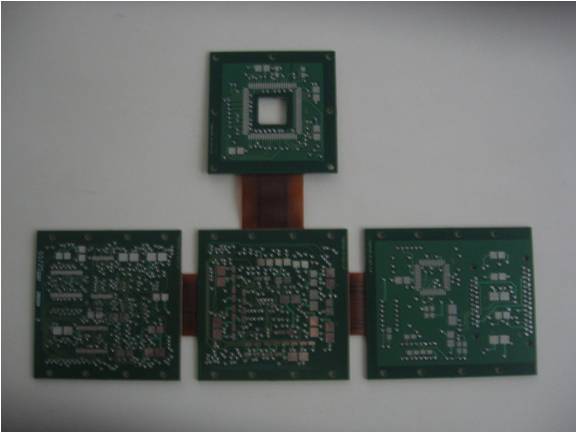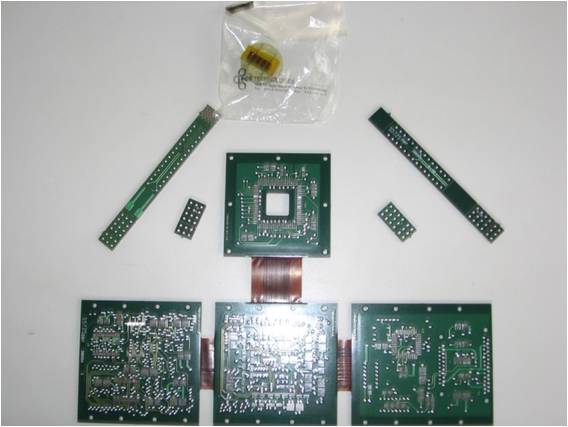 In Mil application the pcb layouts was carried for LRDE-DRDO and BEL for RADAR application. We have done 12 layer controlled Impedance boards with differential length matched for communication. It is an High frequency board with 1152 BGA technology. These boards are used in ROHINI .REVATHI RADAR Vehicles for Defence use.
Commercial Boards layouts are executed for various departments like Aerospace, Telecommunications, Process Controls, Automation and other custom Built Projects. We have mainly concentrate on High Frequency, High Speed board designs in Commercial applications with various parameters like Hyperlink Simulations, Signal Integrity, Impedance Control, thermal Analysis and EMI/EMC. Also we have done Micro Via on BGA pad technology for National Semi conductor ( NSC ) a chip design company in India and United Sates of America.
Jupiter availed a small project from Indian Institute Of Science-Bangalore (IISc-Bangalore) for detect and check the oil leakage in the Aircrafts. The oil / lubricant drops will be detected through sensors and the images are stored in the High Speed Camera. The timings and the density of the oil, which are leaking from the Aircrafts, the readings are monitored in the computers through RS232. This is a Data Acquisition project supplied to Aerospace Division.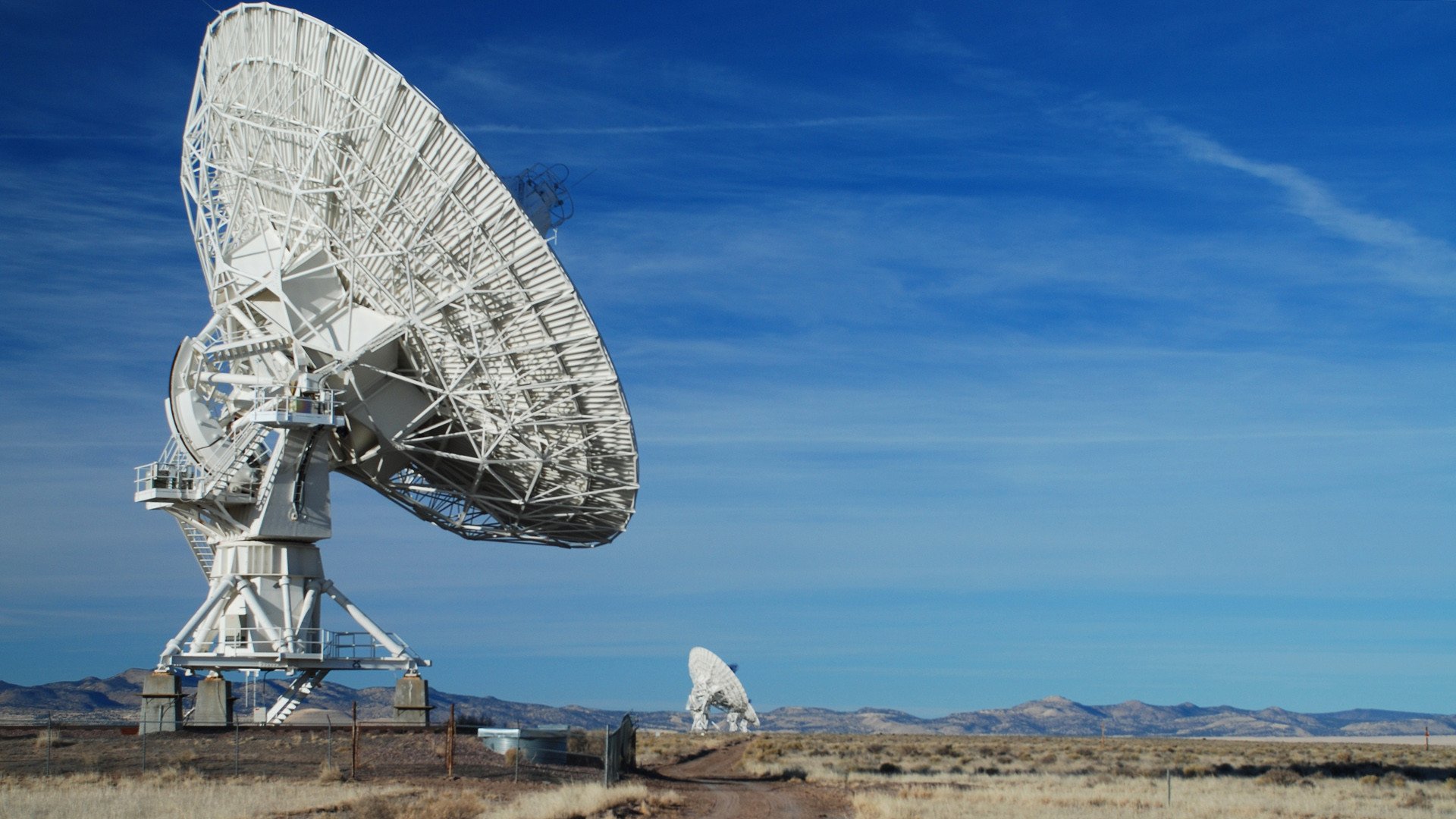 Laboratory of Elecro-Optics & Systems ( LEOS)Earth Sensor Division offered a project called APS Development in FPGA design. We have done Layout design, board fabrication in 8 layer, component procurements, Assembly and Tested the card. It is a BGA Technology board using Xilinks processor for testing a chip called APS module through Ethernet, CAN and RS232 for communication. We have programmed a test software to check the processor are in active.
Electronic

Radar Development Establishment
(LRDE-DRDO) & BEL
We have designed and developed an another project for electronic radar development establishment((LRDE-DRDO) & BEL).Jupiter Design Technologies is responsible for the PC board development, fabrication and testing of this board. This board was realized into a 12 layer PCB following the design guidelines provided by LRDE. Jupiter holds the responsibility for PCB fabrication as per the MIL specification, component procurement and populating the board and testing the board.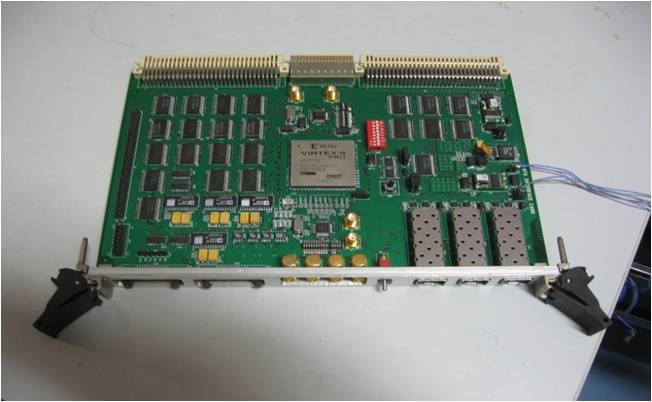 This board is based on XC2VP20 FPGA (Vertex-II Pro family device from Xilinx) in FG1152 package.
a FPGA and Two 4Mbit configuration proms
power supply section
Two programmable PLLs for generating stable clock (nominally 125MHz)
Four High speed 12 bit DACs (125MHz)
Buffers for buffering address bus and Data bus
Three Ultra High speed Rocket I/O transceivers (3.125GBps)
Three optical transceiver modules
Three LVDS channels
The diagnostic program to test the DACs and the Transceiver include a running counter pattern being transmitted and looped back to the receiver. The received data is written to DAC ports. The DAC output is observed to be a ramp. This verifies the entire transceiver and the DAC. The PLL outputs are monitored on the oscilloscope. The buffers are fed with a counter pattern and seen that all the outputs are proper.
It was observed during the initial phase of testing that power supply gets loaded when the transmission takes place on the ROCKET I/O transceivers.
Analysis: The rocket I/O lines are more susceptible to EMI coupling. After careful examination of the PCB board, it was observed that a power track was running close to this lines. The PCB was relayed to over come this problem.
It was observed that the output lines were noisy.
Analysis: The rocket I/O transceivers have a stringent power supply specifications. It was observed during one of the board testing that the 2.5V output of the regulator was intermittently going off. This problem was carefully analyzed from the circuit design point of view. When the regulator was separately wired also, this problem was observed. After confirming that there is no circuit design error, the PCB layout was carefully checked. It was observed that the reference voltage for the regulator was running close to the output and forming a sort of positive feedback loop.
Remedy: To over come this problem, the bypass capacitor for the reference was lifted from the board and connected externally.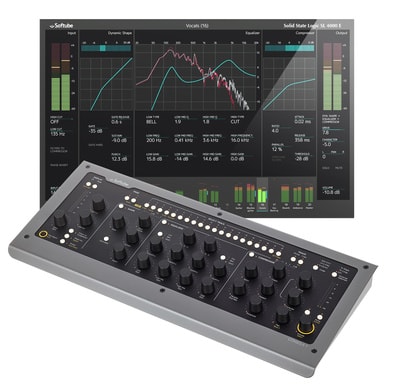 As we are executing the PCB layout fabrication and supply of MIL boards, we have enhanced our technology and entering to the Test Consoles and Burn-In jigs fabrication. We have done some test consoles like PRT simulator. Later we have Fabricated Sensor Package Electronic Console to test the On-Board Flight card of IN10 & BMU.
The console has three types of cards like tele-command, Telemetry to interface the signals and Regulator card for the power supply. These cards out puts to be interface to the PC through the motherboard having ITT connector. The pc consists of ADC, DAC & DIO cards with respective channels, which is interfaced to the console which are fixed in the 19" Industrial Rack with Glass door enclosure. This rack will meet EMI/EMC, Vibration and other environmental Tests.
Further we are planning to support with systems program in VC++ or C++ and the proposal has been submitted to the end user. Finally we could meet as total solution as test console processor systems for various departments in Department of Space.
JDT practices a result-oriented delegation of responsibilities, good analytical skills, high degree of intelligence, initiative in the field of PCB manufacturing and circuit designing services.
In the competitive world speed is the lifeline. We have the ability to effectively and quickly manage the demand from the customer and communicate within the team at any point of time for a speedy and reliable electronic PCB design, fabrication and assembly.
Jupiter Designs is efficient manufacturer of PCB Layouts, P Prototypes Designs, Pcb Fabrications, Rigid Pcb Boards, Assembly Layouts, Microprocessor Designs, Digital Hardware Design.
BGAs & Micro BGAs
SMD & Fine pitch components
Special components
Thermal – Pre and post
SI – Cross talk / reflections / etc
Pspice
EMI/MC– Placement & routing based on exp
Constraints Setting
Auto & Manual routing
Fine mil vias and traces ( tracks)
Layer stack up and optimization
Double & Multi layer
Flex & Rigid Flex
Blind and Buried Vias
SMT , BGA & Micro BGA
High speed designs ( Not just High Frequency )
High Pin count & Fine pitch BGA
Differential pair, length matched & impedance controlled
Multi plane / power designs
DFx ( manufacturability , assembly & testing )